Harland and Wolff occupation
Belfast
Workers occupying threatened shipyard call for public ownership to create new jobs in renewable energy.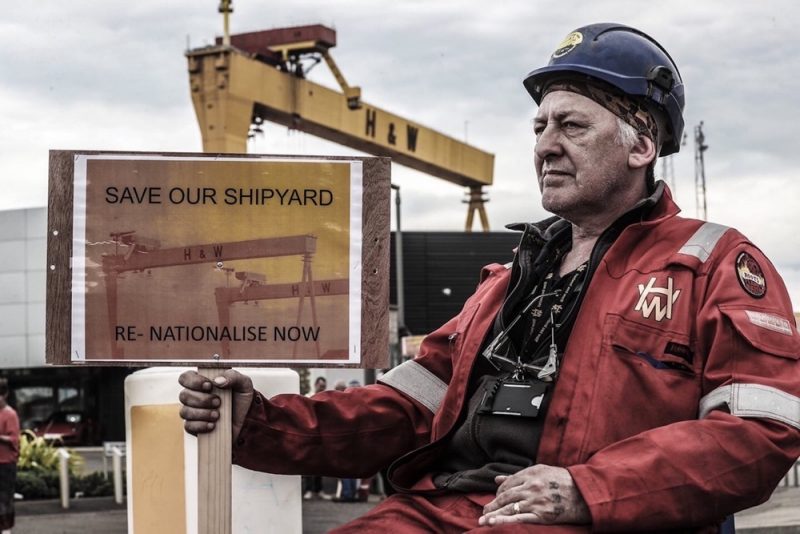 Photo: Unite the Union
Workers seized Belfast's iconic Harland and Wolff shipyard after it was threatened with closure. The company, which was founded in 1861, has built many well-known ships, including the Titanic, HMS Belfast and the Canberra. In recent years it has built parts for wind turbines.
After Harland and Wolff entered into administration in August 2019, workers from GMB and Unite unions occupied the shipyard and put forward an alternative plan based on bringing the company into public ownership and focusing production on renewable energy infrastructure.
A Unite spokesperson told Vice: ​"There's massive potential in wind turbines and tidal energy. They're saying they could create thousands of jobs, and that we need a just transition to renewable energy."
In October 2019, the shipyard was bought for £6m by gas firm InfraStrata, saving workers' jobs but not the vision of reorienting production to renewable energy.
New rules needed
Policies that can help unleash the potential of this or similar initiatives across the UK.