We Own It
We Own It campaigns for public services run for people not profit.
After 30 years, it's clear that privatisation of our public services has failed. It's time for public ownership. We use it, we pay for it, we own it.
Our mission
We want to end privatisation for good so that people come before profit. Public services should belong to all of us — whether that's the NHS, schools, water, energy, rail, Royal Mail, care work or council services.
We do two things: campaigning against privatisation and making the case for public ownership.
Our impact
Since launching in 2013, our achievements include:
Winning our campaign to stop the privatisation of NHS Professionals
Helping to stop privatisation of the Land Registry
Pushing back privatisation of Network Rail, with others
Winning a victory on the East Coast Railway line with our campaign to bring it into public control (though we're not done yet!)
Influencing Labour's local government policy to support local public ownership and accountability (reflecting policies from our Public Service Users Bill proposal)
Sharing our message in the media many times, on Radio 4, Channel 4 News, Sky News and in the Mirror, Guardian and Financial Times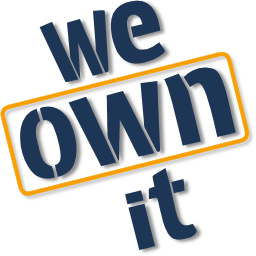 Contact details