Advice Direct Scotland
Glasgow
Advice centre adopted a four-day week without loss of pay.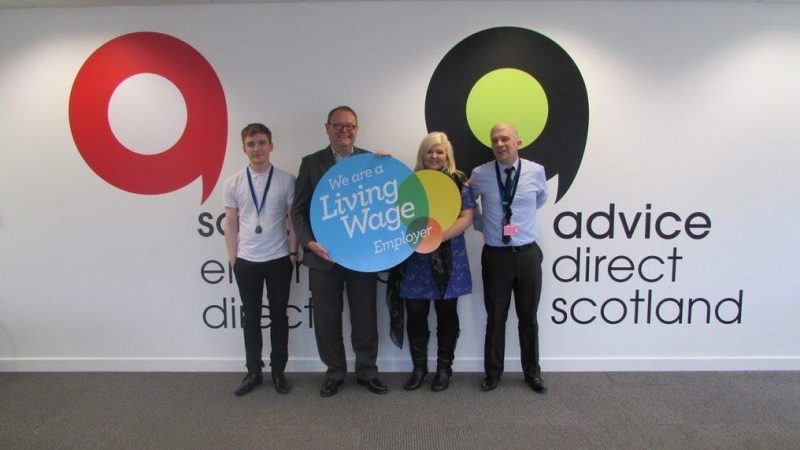 Photo: Scottish Living Wage
Advice Direct Scotland introduced a four-day working week without loss of pay for its 68 staff in 2018.
The charity, which operates customer contact centres in Glasgow and Stornoway, offers free online and phone advice on issues including debt, benefits and consumer rights.
David Rutherford, quality and compliance manager at Advice Direct Scotland, told the Herald: ​"The four-day working week has given staff more time to do what they love. I used my extra day off to take my six-month-old son swimming and go to one of his dentist appointments for the first time.
"Everyone in the office is sharing stories about what they did on their day off. It's created a really positive atmosphere, and everyone loves the better work-life balance."
Tags Shorter working week
Find out more
Further reading
Contact details
New rules needed
Policies that can help unleash the potential of this or similar initiatives across the UK.