Friendly Families nursery
Deptford
This brand new nursery provides affordable, child-centered care co-produced by parents and staff.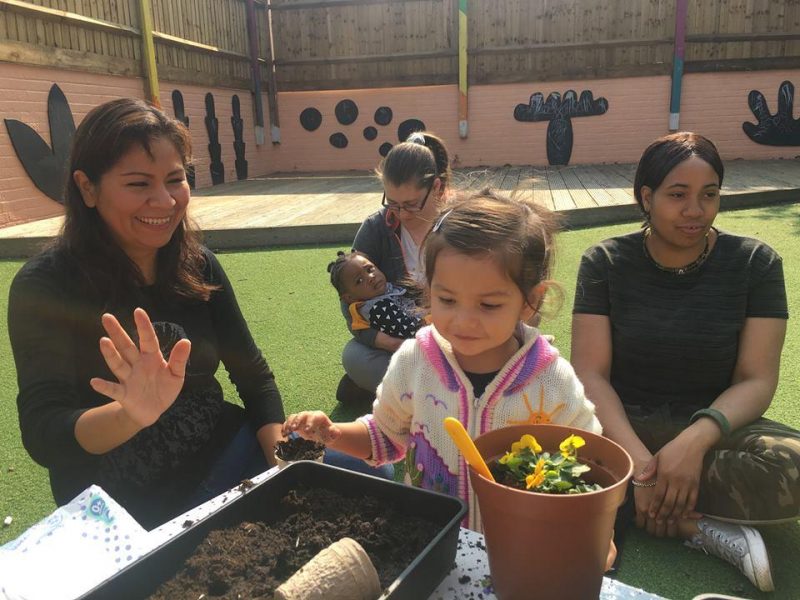 Aysan Alba's son Ezekiel was five months old when she attended an open day about parent-led nurseries near her home in Deptford. She remembers the date, because her son had just started sitting, and she was already worrying about going back to her job as a teacher and leaving him in the care of someone else.
At the meeting she met Lucie Stephens from the New Economics Foundation. NEF has been building a network of parent-led nurseries in London. Inspired by a parent-led nursery called Grasshoppers in Hackney, Stephens has worked with the Deptford parents as they have worked to bring an empty building back to use as a nursery in their local area. The group started small, with play and stay sessions, community meals and other gatherings where the parents got to know one another and to discuss what a good nursery would look like to them.
In October, the Friendly Families Nursery will open on the Vanguard Estate for children aged two and above. The parents have the option to volunteer with their children in the nursery, reducing the cost of childcare and enriching the experience for everyone involved.
"I have worked in some amazing nurseries and some terrible nurseries, you just don't know," Alba says. ​"With a parent-led nursery you get more of an input. If done really well it could work not just for working parents like me, who want to take and interest in their child's education, but other parents as well."
Find out more
Contact details
New rules needed
Policies that can help unleash the potential of this or similar initiatives across the UK.