Guardians of the Arches
Tower Hamlets
Railway arch-based small businesses fight for affordable rents.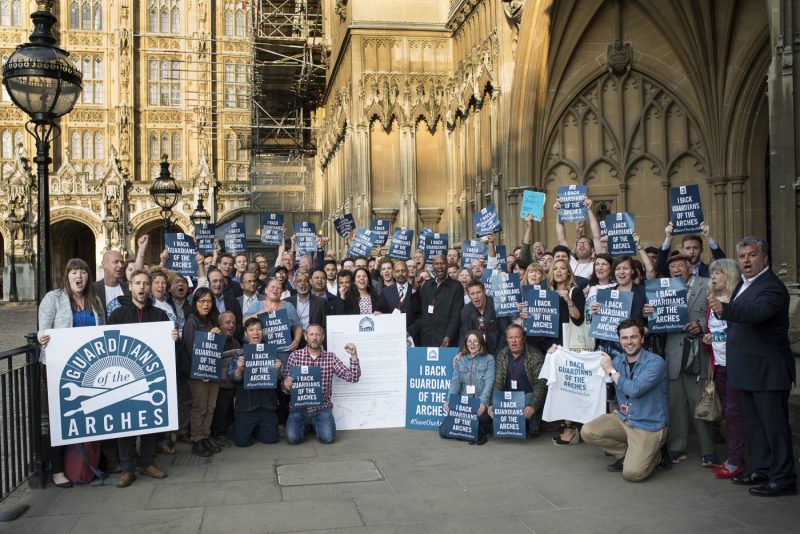 Guardians of the Arches started as a collective of tenants based in the railway arches around Hackney. In 2017, tenants struggling with impossible rent increases by their landlords, Network Rail, joined forces to share information and work together to secure more affordable rents.
The campaign, supported by the East End Trades Guild and New Economics Foundation, evolved in opposition to Network Rail's decision to sell off its commercial property portfolio. The sale of the portfolio, which was valued at £1 billion, faced opposition from tenants, who spoke of unusually steep rent increases. They feared that Network Rail was trying to artificially inflate the value of the portfolio prior to the sale.
A counter proposal to keep some of the network in public ownership was supported by NEF and Philip Glanville, the Mayor of Hackney. But in September 2018, Network Rail sold the estate to Telereal Trillium and Blackstone Property Partners for £1.5 billion. The private owners subsequently formed The Arch Co. to manage the portfolio and promised a ​"tenants first" agenda, in response to widespread opposition to the sale.
In May, Guardians of the Arches raised £45,000 to formalise as one of the biggest tenants' associations in the UK. The organisation will now represent tenants at meetings with their private landlord and act to ensure the ​"tenants first" approach promised by The Arch Co., is more than just words.
"We want tenants to understand their value," says Leni Jones, one of the founding members of Guardians of the Arches and owner, with her husband Marcus, of Rosso Corse, a small motorcycle business. ​"This is about being empowered to steer where we go. It's about an organisation that can be really powerful – a collective of thousands of small businesses."
Tags Community business Building power
Find out more
Further reading
Contact details
New rules needed
Policies that can help unleash the potential of this or similar initiatives across the UK.