The Clipper
Plymouth
Local residents bought an empty pub and turned it into the city's first community-owned market.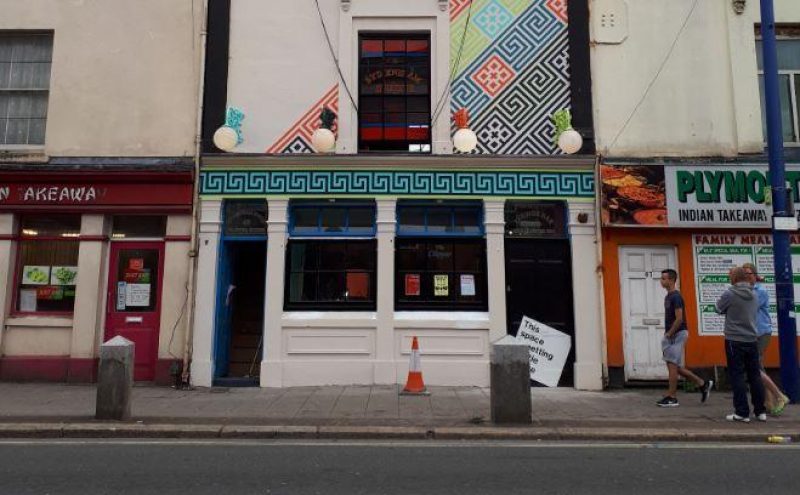 Local people wanted something done about the empty run-down buildings on Union Street in Plymouth. So in 2016, Wendy Hart and Hannah Sloggett crowdfunded to reopen a derelict shop left empty for 25 years. They relaunched it as Union Corner, now a much-loved community space. The following year, they gave up their day jobs, formed Nudge Community Builders and bought The Clipper, a once 24-hour destination that had been closed for several years.

The Clipper reopened in 2017 as a community market and pop-up cafe. All the bills, rates and insurance are covered by Nudge to support small local businesses. There are also two one-bedroom flats above The Clipper which are let out to single parents who are finding it difficult to have their children to stay while living in shared accommodation.
The accommodation idea came from a conversation with a parent forced to move to a shared house because they couldn't afford the rent for a flat of their own. Hart and Sloggett wrote a local letting plan and worked with the council to find people like this who are now looking forward to having their children over at the weekends. Hart and Sloggett are now hoping to buy up more of the abandoned Union Street buildings and return them to use as ​"community assets".

"We are really interested in the tricky spaces along the street," Hannah Sloggett told Plymouth Herald. ​"Either public spaces or the buildings, and a lot of that complexity is quite hidden. You see the buildings in run-down states, but there is so much behind that. The stories behind these buildings, how they are owned now. We are interested in working that through and finding ways we can start seeing some of those buildings back into use."
Tags Community business Community wealth
Find out more
Further reading
Contact details
New rules needed
Policies that can help unleash the potential of this or similar initiatives across the UK.