People's Energy
East Lothian
East Lothian company aims to take on the Big Six energy suppliers and give profits back to customers.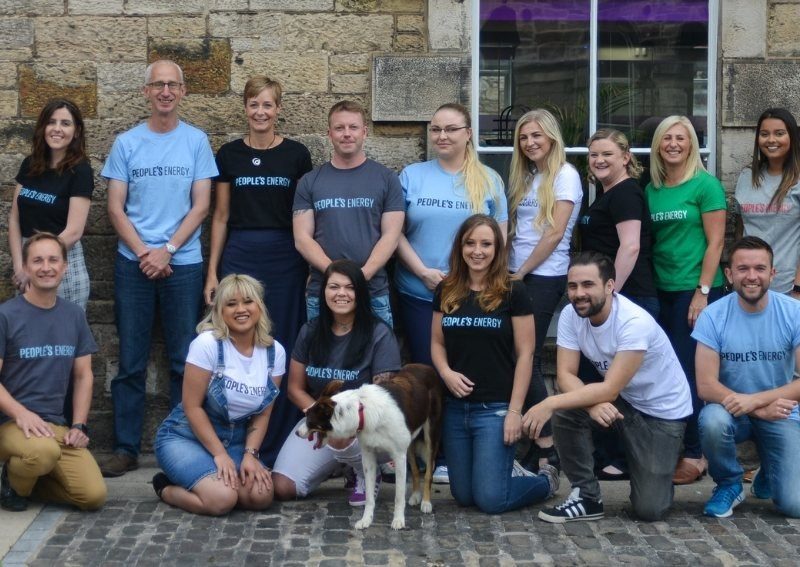 David Pike and Karin Sode, a couple from East Lothian, set up People's Energy in 2017. People's Energy offers a new business model for energy suppliers based on the guiding principle that access to energy is a fundamental human right.
A social enterprise, People's Energy is committed to seeing an end to injustice and fuel poverty, while respecting the planet. The company was set up with £450,000 of crowdfunding money, donated by 2,000 people, and is the only Community Interest Company energy supplier in the UK.
People's Energy offers 100% renewable electricity and a promise that three-quarters of profits will be returned to members in the form of a rebate, once the company is profitable. Elected customer representatives sit on the Board, the minutes of which are published online.
David Pike says: ​"We have a clear mission to be an ethical and fair company, focusing on people before profits. Since founding the company, our social conscience has only strengthened. Our drive to have a real impact on people's lives and on the communities we serve has grown stronger."
In response to the Covid-19 crisis, David and Karin launched a petition calling on the government to create an energy grant fund for those in financial distress. They set up the People's Energy Covid Community Fund to support customers unable to meet their energy bills because of financial hardship caused by the pandemic, which has raised more than £75,000 from staff, customers and others.
Karin Sode says: ​"We have been humbled by the generosity and kindness of our community in supporting those in need during this crisis."
Tags Community energy Green transition
Find out more
Further reading
Contact details
New rules needed
Policies that can help unleash the potential of this or similar initiatives across the UK.