The Larder
Preston
This workers' co-operative connects local growers with businesses in the fightback against food poverty.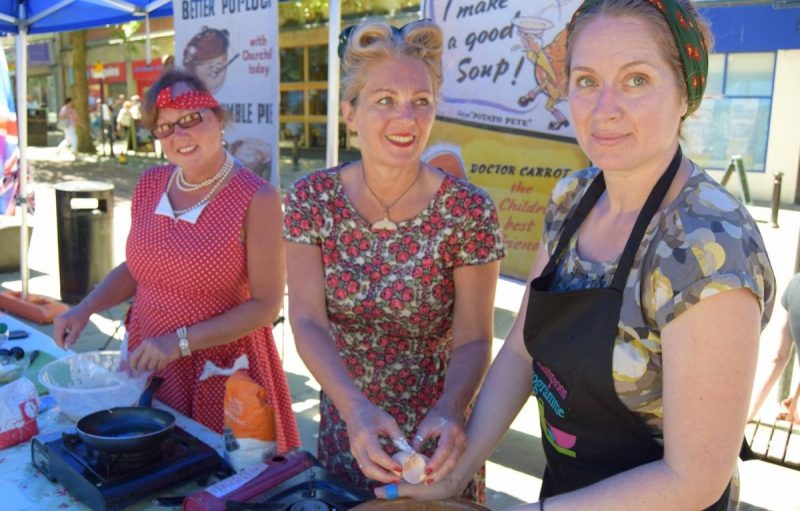 In February 2019, the doors opened on the Larder Café in Preston city centre, a co-operative which promotes healthy, local and seasonal food. 
Five years earlier Kay Johnson, a trained chef and nutritionist, worked with food experts in Lancashire to look at how communities could achieve greater food related sustainability. She held a series of consultations across the county which resulted in the development and launch of the Lancashire Sustainable Food Charter. Johnson went on to develop the vision of establishing a food hub in Preston to bring together the interrelated aspects of the food agenda: provision of quality local food at affordable prices, training and education, and delivering food related services to the community.
The Larder (which stands for Lancashire and Region Dietary Education Resource) is a social enterprise which provides accredited catering and hospitality courses, and works with a local housing association and other partners to provide bespoke cooking classes.
The Larder Café opening coincided with the early stages of the City Council's Co-operative Development Network, an integral part of the ​"Preston Model". Preston has since become known across the country for its pioneering strategy to boost the city's economy by keeping money contained and circulating in the local area.
Kay Johnson said ​"we are trying to create a situation where people, regardless of income, have access to good food and information about where it comes from. ​'Food fairness for all' is at the heart of everything we do: at the cafe we pay a fair price for the food we source, we set a fair price for our customers and make sure that the staff are remunerated fairly too. Cost shouldn't be a barrier to having a healthy diet so we also run regular activities including pay-as-you-feel events so that people with little or no money can enjoy tasty healthy meals cooked by our wonderful volunteers"
Tags Worker co-operatives Community wealth
Find out more
Further reading
Contact details
New rules needed
Policies that can help unleash the potential of this or similar initiatives across the UK.