Lilac – Low Impact Living Affordable Community
Leeds
Lilac is a environmentally-friendly housing co-op with an innovative funding model.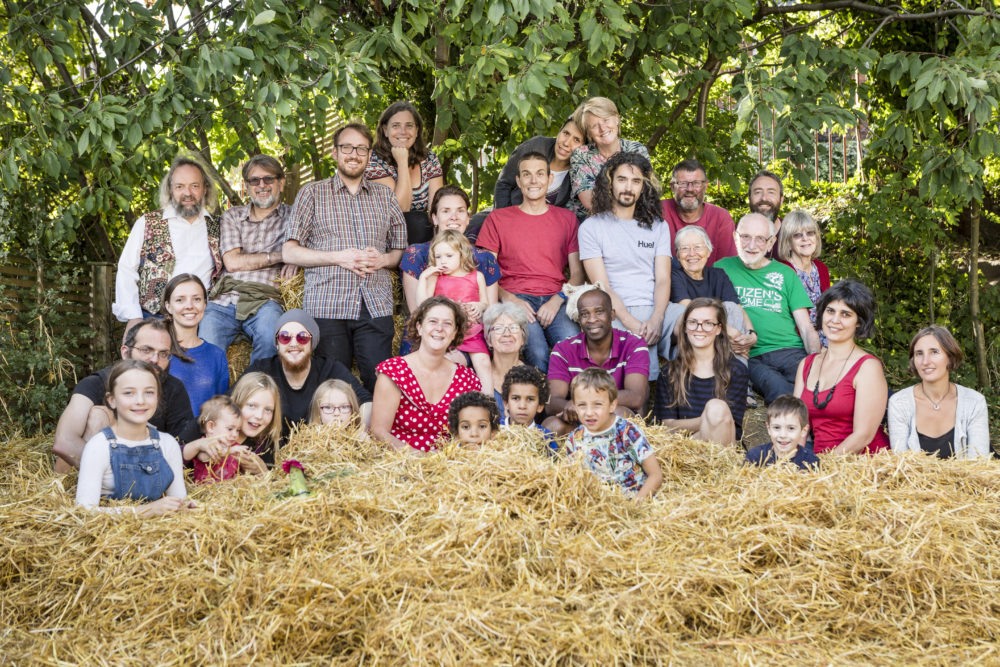 Lilac, an affordable co-housing scheme in Kirkstall, a suburb of Leeds, is home to 35 adults and 13 children, living in 20 properties ranging from one bedroom flats to four bedroom houses. Together, they are working to provide secure and affordable housing for current and future members with as low an impact on the environment as possible. The properties were designed and built by members over seven years.
Lilac is a mutual home ownership society, which means members contribute financially according to their income levels. The members build equity that they can potentially take with them based on a national income-based formula rather than property values, ensuring that homes remain affordable for subsequent members.
"We're trying to use this model that is supposed to be less volatile than the system, which seems to operate quite bizarrely, certainly in the last 20 years," Celia Ashman, who joined Lilac 2013, told Far Nearer. ​"But the truth is we're not completely insulated from the fluctuations in the housing market. We have a big mortgage to service so interest rates and big movements in the housing market affect us."
Lilac is the first operational mutual home ownership society in the UK and members are pioneering a model proposed by the New Economics Foundation in 2003. ​"Realising that we're not just a standard co-op and what we're doing is experimental keeps me going," Ashman said. ​"For a while I was finding it annoying but then I thought, it's the first time that these things are happening and it's normal that these things take longer time."
Tags Socal/community housing Green transition
Find out more

Further reading

Contact details
Sign up to change the rules
Join our movement to build a democratic and sustainable economy. Together we can change the rules to make the economy work for everyone.